I've been to 3 yoga classes in 4 days and I am sitting here with no back pain. NO PAIN. I am always in pain, unless I'm drunk, and I rarely get drunk because now that I am old my hangovers last at least 3 days... and that is just unacceptable.
By the way, the beer tastes good tonight. (
Bard's Gluten Free)
So it seems
that exercise is good for your body
. Hmm. I might need to research that and make sure it is actually true.
In other news:
It seems that I need to reward
The Cotton Floozy
because, after much deliberation, half a box of wine and too much lost sleep; we chose her business name suggestion for my husband's revived gig. And the winner is....... *drumroll*.......
Brock of All Trades
!
Now all we have to do is create a logo, register the name, make a website (??? I have no effing clue), print business cards and fliers and advertise and voila! We are in business. WHEW. Good thing the
Hard Part
is over.

If you live in Northern Colorado and need something built, updated, added, redesigned, painted or tiled;
Brock is your man
. (Well, he's my man, but I'll loan him out for carpentry related stuff.)
Look around you. Is that dark wood and avocado green kitchen driving you to watch reruns of The Brady Bunch, wear leisure suits (what?) and style your hair with Aqua Net? Is your peeling linoleum and dingy wall color causing you to reject sex with your spouse feel stressed? Do you dream about "an electrical fire" HGTV randomly selecting your home for a major improvement? Are you tired of decorating "around" that hole that your dog/teenager/hormones put in the wall? Do you like babies? Well, I have two and they eat a shit ton of food. Do you like me and want me to be able to afford more yoga classes (not just the free week...)? Then call

BROCK OF ALL TRADES

and let my handsome husband revive your home!*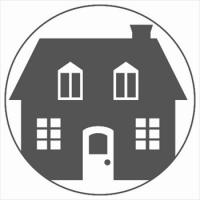 * I am not paid to sponsor or endorse this business, but I am always available to accept free products, gifts, jewelry (diamonds, people), free babysitting, pre-paid housecleaning, booze or cash donations for my yoga fund. Namaste.